Catch-a-RAP
Tired of standing on the Precipitator roof waiting for your rapper?
Tired of fishing for that faulty rapper?
Merlin Controls introduces an economical rapper indicator.
"Catch a RAP"
Indicator Pops Up when the rapper has operated
Indicator is adjustable for rapper intensity
Magnetic Base for easy placement
The catch has only a few easy set up steps:
Sensitivity of the Catch a RAP is set via the screw on top
The "tip-up" of the Catch a RAP is pushed down (set)
The catch a RAP is placed magnetically on top of a rapper
The Catch a RAP will indicate if the rapper fires.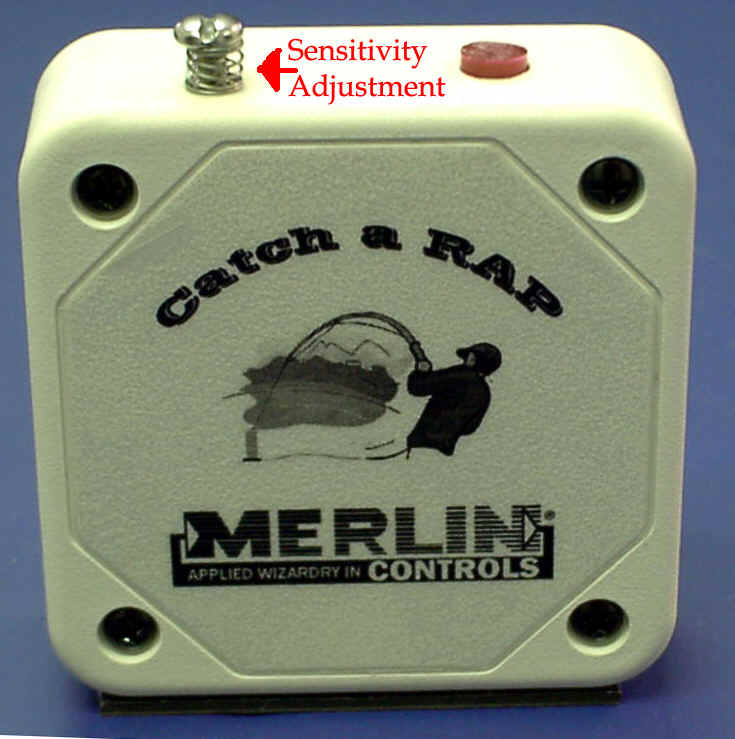 Setting the indicator down (set):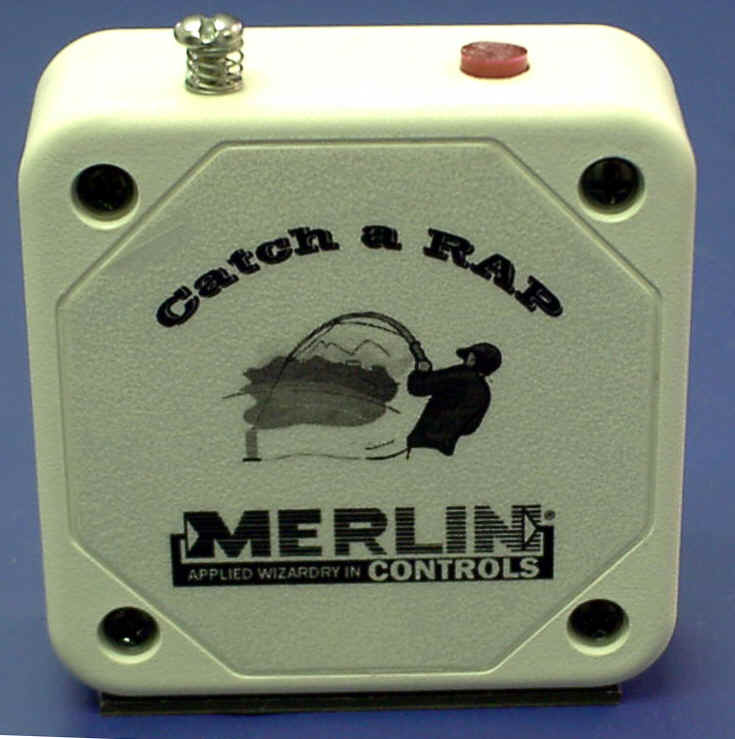 Place the Catch a RAP on Rapper: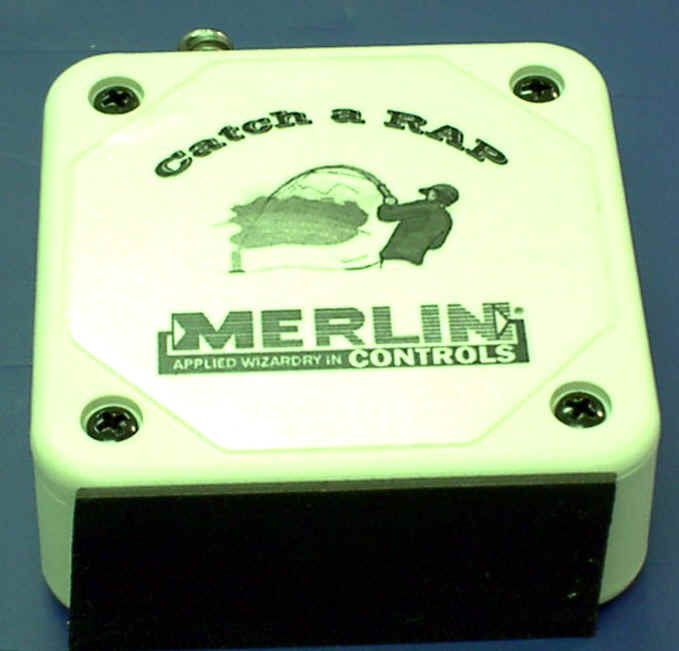 Extended Indicator displays the results: